Back to Videos
Egg Freezing Surplus Video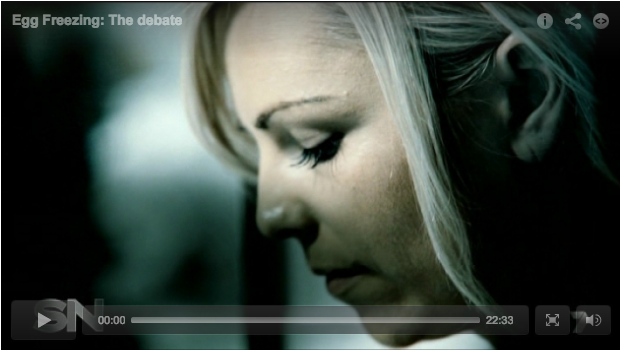 Sept 6, 2015. To Freeze or Not to Freeze?
AUnews. yahoo.com. (22:33 min) Link

In Australia social egg freezing is on the rise and egg freezing cocktail information sessions are hosted monthly in urban centers around the world. Social egg freezing refers to the process of stimulating the ovaries to produce multiple mature oocytes for in vitro fertilization (IVF) some time in the future. The hormone stimulation protocol,egg freezing, and IVF are considered experimental for those that are not deemed medically infertile. Feminists have weighed in on both sides, with some saying that the process offers autonomy and choice, while others are concerned that the commercialization of the industry is providing a false sense of security and potentially exposing people to health risks. Because of these reasons, China has placed a ban on egg freezing for single women and only permits the procedure for married women seeking medical treatment for chemotherapy induced infertility. Professional societies (British Fertility Society, Royal College of Obstetricians, the American Society for Reproductive Medicine) are also warning people that social egg freezing should not occur, and that the procedure should only be used in the context of medical reasons, while major companies such as IBM, Apple, and Facebook provide the service as a benefit for those interested in delaying child bearing. For stem cell research the possibility of an increased number of surplus frozen eggs and embryos offers a new biological resource for researchers.
Resources